What Is SEO? Here's My Years Of Industry Knowledge
Welcome to the masterplan blog on What Is SEO. I'm going to be taking you through some serious techniques and strategies around this topic.
SEO is such a crucial part which all webmasters would love to conquer. Understanding what it is, can be the first step in planning an everlasting, futureproof SEO strategy.
Of course it's impossible to learn enough through one blog post HOWEVER, I've tried to combine all of my industry knowledge into this article to help you get the foundations of what SEO is under your grip.
I've made some really unique points that you probably won't see across the web. This is just from my experience and my knowledge and understanding of Google over the years. I'm sure all of you will find my angles super interesting. 
Either way, I cover the basics of SEO, what it is, how it works and all of that. But I also wanted to dig a little deeper to give you an honest answer of if it's worth it for you.
Not just that, how can you attempt to get a competitive edge over your competition by doing some simple strategy techniques that actually anyone can do? It's that easy…
Last but not least I do go into the details of what makes up SEO before giving you a small and very basic SEO plan to get started with (for beginners). This isn't advanced but it's a bulletproof method to get started with.
Right! Let's not dwell on this anymore. Let's find out what SEO is.
Ok, so let's go right back to basics. Here's my simplified description for you:
SEO is the optimisation of your site to improve your organic visibility and user experience across search engines such as Google, Bing etc. This results in increasing your website traffic and total number of users. 
Search engine optimisation is made up of multiple different factors that signal to Google that your site is high quality and worth ranking. We will go through these factors shortly. 
As a direct result of more users coming to your site, you can funnel these users into buying your product or requesting your services. Once you have traffic that you own, you are flexible to target them with offers and services you sell. 
This is probably the most simple I can get. So just to summarise, SEO is improving your sites natural rankings on Google (and search engines) by optimising your website for user experience and search intent.
SEO stands for Search Engine Optimisation. As mentioned above, optimising your site to increase its visibility across search engines will result in more traffic coming to your site to buy your services or products.
Search engine optimisation is called SEO for short. This helps keep things more simple in our industry. Don't stress, it seems confusing at first but I'm here to help explain things as simplified as possible. 
Who Can Carry Out SEO Work?
Look. Anyone can the basics of SEO however it's going to require an expert if you are looking to get long term, permanent results. 
I will go into much more details about how to get started further down the page, however SEO can ideally be done by someone in your business or company. 
Now, there is a big but… 
There are so many different layers that make up search engine optimisation that most companies, businesses or freelancers find it easier to outsource the work to an SEO specialist. 
Of course if you are looking for genuine, long lasting results it's important to look at hiring a specialist for your SEO. Sometimes you can be taking a risk by letting anyone take over your seo and potentially harming it through blackhat techniques. 
I suppose the more direct answer to the question is anyone can start doing basic SEO but not anyone can get results. 
I'm looking towards raising the industry standards and helping others find success with whitehat SEO, so if you're keen to get started on some basics keep reading below. 
What Do You Need To Get Started With SEO?
Ok, so I've put together a short little checklist here for you to get started with some of the basic SEO you can do for your site. 
I've added in the MUST have if you are looking to run a successful SEO campaign. To be honest, if you are missing a few of these areas it might just be better to consider outsourcing to a genuine professional. 
I always find that if you attempt to do something half hearted, without the right tools you will never get the same results or the results you expect. Everything in the list below is essential for running a successful SEO strategy.
Now, there are a few reasons why SEO is important in this day and age. As you've probably noticed, we are moving more and more online as the years go by. 
By having your site visible on search engines you are giving yourself a much higher chance of success and essentially a competitive edge over others. 
Look at it this way, if you open a shop on a dead end street with 0 foot traffic your business is going to be much less successful than your competitor who is on a main street with high foot traffic. The same applies for virtual traffic.
You can achieve the same number of high virtual traffic however with SEO. This means people are virtually coming to your site and browsing your services or products. 
As I briefly mentioned above, you can then funnel these customers into buying your services or products through different types of marketing strategies. 
Here's some super quick maths for you. On average a website sits at around 2.8% conversion rate of their traffic. 
Let's say you were able to get 10,000 monthly users and convert 2% of these, you're looking at 200 sales or leads per month. That's a very strong return on investment from SEO and your online website which usually have very little overheads or costs.
When Should You Consider SEO As Your Marketing Strategy?
What I've really found in the past is that businesses begin to consider SEO when they are looking to grow, expand and word of mouth is simply too slow. 
I think considering SEO once your business is already established helps a significant amount as well. Try not to jump the gun. If you have an established business with reviews, products, and existing customers this makes the whole strategy a lot easier. 
I also think SEO is amazing for businesses who do have spare capital and are aiming for a long term ROI. It's really good for those who are wanting to make their mark in the industry as a leader both online and physical presence.  
For those businesses who are looking for a fast return on investment and don't want to wait a while then I'd suggest looking at starting with Google ads. You can get some really great success here.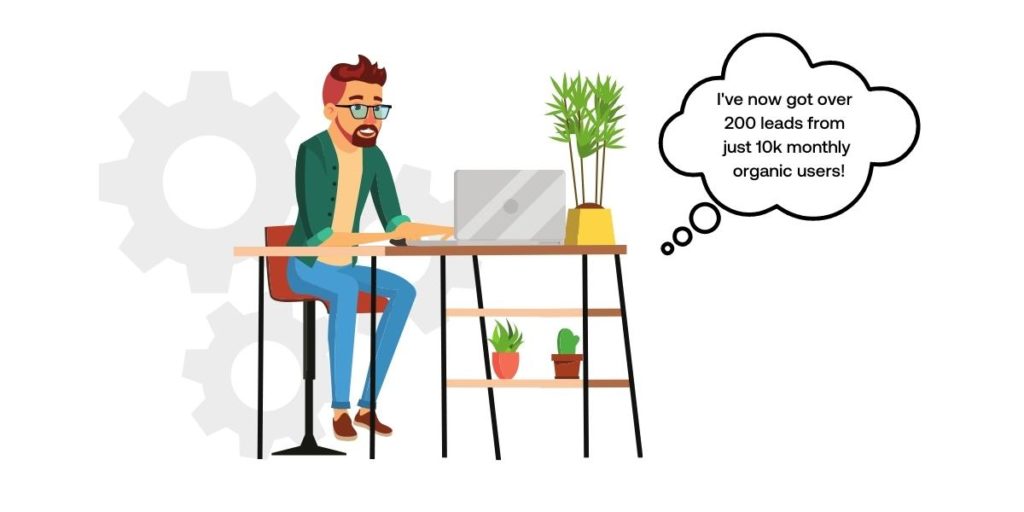 How Long Does SEO Take To Start Seeing Results?
Frustratingly, SEO does take around 6-8 months before you start to see some consistent results. That's not to say you won't see any improvement until 6 months, but for your site to start getting consistent traffic and in favour from Google it will usually take this long. 
For me personally, this isn't really a bad thing. It certainly filters out the good and bad SEO freelancers and those who are just looking to cash in on black hat seo techniques. 
After 12 months you should be seeing a strong return on investment from your SEO strategy and after 16 months I'd forecast a large ROI is coming in. 
One thing to also consider, if you have a site that has strong SEO foundations then you will find this will become much quicker for you. For example, if you did seo in the past but stopped or your site has been active on Google for a long period of time. 
So to summarise, for brand new sites you'll be looking at 6 months minimum. For sites that have good foundation SEO you could probably stretch this to 3 months if you are strict on creating quality content and links. 
Why Does SEO Take So Long Compared To Other Platforms?
There are a few different factors that come into play here. When you understand why SEO takes so long, you actually begin to see that it's only to benefit those who are genuine, high quality businesses and websites.
Google takes a long time to crawl and understand links
Without going into too much depth, it takes Google a long time to read and understand the links that are pointing towards your site. I assume this is to prevent black hat techniques from building links and removing them quickly. 
Links go in some serious depth as well called link trees. Because there are so many connecting links, it can take Google a long time to understand and read these links before registering and accounting them.
Google can take some time to crawl your content
This is certainly true with a new site. We get something called a crawl budget every day for our website. This varies from site to site as is essentially how many pages of your site Google will crawl each day. 
Usually, the bigger your site with more content and authority the bigger your crawl budget will be. For brand new sites of course your crawl budget is going to be low because it doesn't carry much authority or content assets. 
On average, Google can take up to 6 months to crawl your pages.
There isn't enough work being done for fast results
To be honest, I'd probably say this one is the most relevant. I feel like in our industry it's become average to just post a blog every month or optimise a page per week. 
Of course it's going to take you a long time if you are not putting in much time, effort or money. Consider this; the less time you put in the longer it's going to take to get results. 
I strongly believe that all websites focusing on SEO should aim to create 1 content asset per week e.g blog post, sales page etc that has been optimised for on and off page seo. 
On top of this you're going to need some time to promote this content for link building which is another huge area that cannot be missed, or you could end up wasting a lot of time and money. 
Put it this way, I'm sure all websites would see much faster results if they posted a high quality blog every single day that has been keyword researched for intent.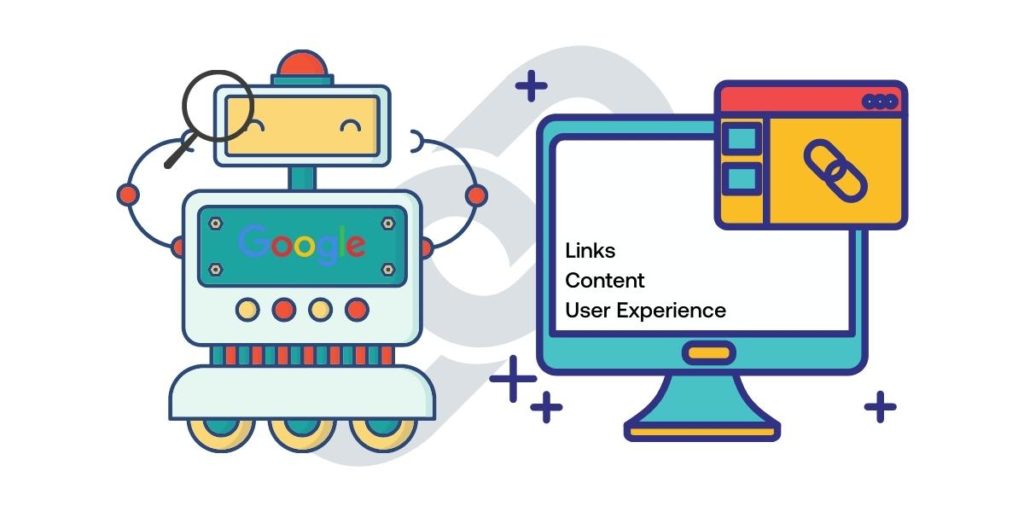 Can You Speed Up The SEO Process?
Consistency. 
Consistency is so key for getting results as quickly as possible. Google uses strong algorithms to pick up on activity. Although not an official indicator of authority, I truly believe that the more active your site is the more trustworthy Google will view it. I've seen it first hand. 
It's also a good signal to Google that your site has new, fresh content every time it crawls it. I suppose you could say it shows your site is active and your business is successful. 
By understanding this you can make educational decisions based on what SEO is to keep content being crawled regularly. 
Search Engine Optimisation Doesn't Just Apply To Google…
That's right. Don't think when you perform SEO to your site that it only affects your rankings on Google. You will also be optimising for other search engines such as Bing, Yahoo, DuckDuckGo and a few others smaller ones. 
Of course Google is the dominant powerhouse. With this comes increased competition on Google as well meaning it might just be slightly harder to rank higher when compared with other search engines. 
With that being said, I do believe that Google has the most sophisticated crawlers meaning they will be showing the best content for any search query. 
It's nice to remember sometimes that SEO will benefit other search engines as well as Google. You can look at it like a bonus when you begin to see your site visibility increase across all search engines.
SEO Is Arguably The Hardest, But Provides A Long Lasting Return On Investment
There is no doubt about it. In my eyes, SEO is much harder to be very successful at compared to other platforms like Google ads or Facebook ads. Right now, the organic reach with TikTok and other platforms is insane… Without even having to do much. 
SEO will take a lot longer, and require a lot more work. However, you will reap the rewards of your success later on. As a matter of fact, once your SEO begins to improve, it's like a catapult from there. 
If you continue to work on it, the return on investment will be massive. Not only this, but once you have built a solid, white hat SEO foundation it's actually quite hard to fall back down. 
I've gone through 3 years of Google algorithms updates and although the day of the change shakes our sites up… They soon come back after 2-3 days. The only sites getting affected by algorithm updates are (in my opinion) ones who use blackhat, or haven't been optimised in months. 
To summarise, don't get disheartened if you're in a highly competitive industry. Keep working on your SEO and you will soon reap the rewards. Understand what SEO is and then action it.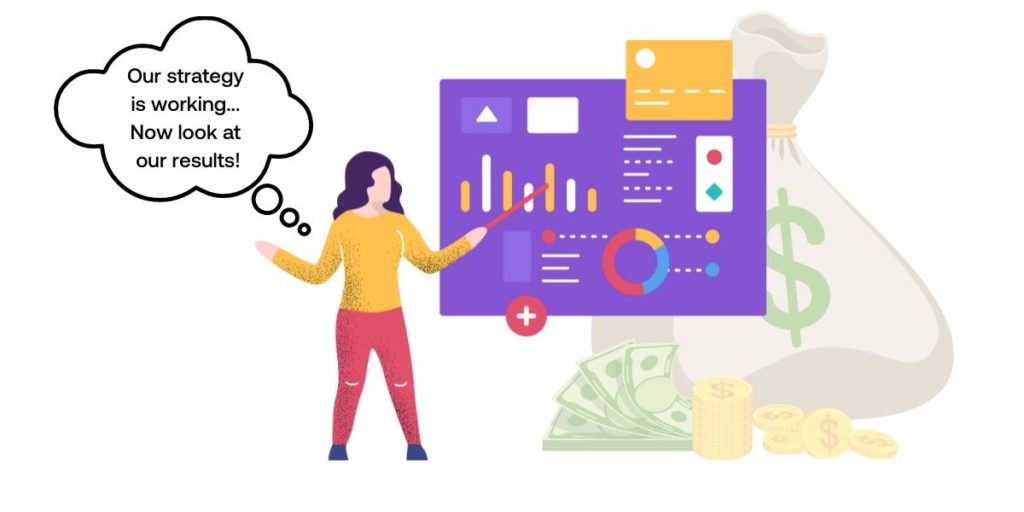 Is There Any Point Of Doing SEO In An OverCrowded Industry?
In the long run, yes. 
It really depends on what your goals are. For a start up business who are desperate to get some revenue through the door, I'd suggest avoiding SEO to begin with. Especially if you are in a highly competitive industry. 
On the other hand, if you are an established business looking to become an industry leader and really explode the growth of your business then SEO is a must. There are still around 94% of all clicks on Google going to organic results. 
You will only be able to capture a dominant market share by working on your SEO.
How Can You Get A Competitive SEO Edge In Your Industry?
Don't just focus on your sales pages. These can only target a certain number of buy now keywords. By creating user based educational pieces of content such as blogs or articles, you can capture the other 70% of searches around your services or products. 
You can then pass link juice from these pages through to your sales pages and increase the overall authority of your site. 
Overall, I believe it comes down to how much you tell Google about your site. This means having a sales page for each service or product you offer and then creating a topic cluster of blog posts around this service or product as well. 
That way you truly are dominating all those who are in the early research stages, and those who are ready to engage now.
The #1 Factor To Consider For Having The Best SEO In Your Industry
Quality.
Honestly, I know this seems like an obvious one but I have to stress it. Quality is the most important factor in having the best SEO.
It's super easy to hire someone who promises results fast and jams your website with blackhat techniques. This won't ever last, nor will it build authority for you. 
I think as a website owner, it's even easier to get tempted by black hat techniques as well
. We can all get frustrated with how much work SEO requires and how long the results take to fruit. Don't get tempted to try and shorten this time by using blackhat. 
The best SEO optimised websites are those with high quality content, high quality links, and a high quality user experience. Google will never rank low quality sites. 
Overall, having high quality is what's going to allow you to benefit from the foundations that make up what SEO really is.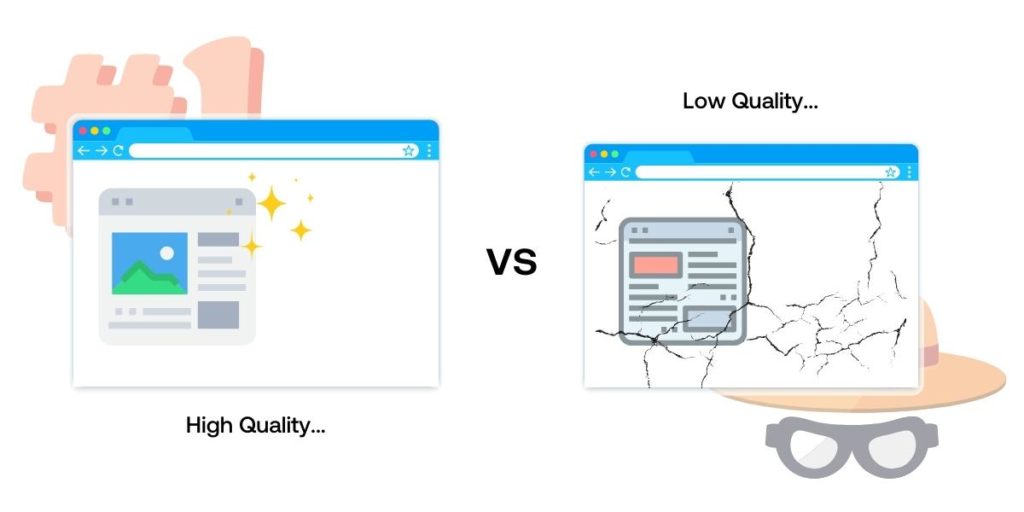 What Are The Different Factors That Make Up SEO?
On page SEO is an important factor that makes up the whole search engine optimisation. It is easy to remember because it refers to anything that is within your control on your website or page.
This can include:
H1, H2 etc headings and tags 
Keyword density 
Content depth e.g. word count 
Page load speed 
Website/Page user experience 
Headlines 
URL structure 
Internal link building 
Alt image text 
On page SEO is really important in understanding what SEO is, and how it works.
In conjunction with on-page SEO comes off page SEO. This is another extremely important factor in making up what SEO is and cannot be changed within the page or website. I'd argue that on page and off page are equally important. 
Here's what off page SEO includes:
Number of links / referring domains 
How authoritative your site is naturally 
Social media shares, links and activity 
User data e.g CTR, time on site
Off page SEO is a massive factor that makes up what SEO is.
Another area to really set your SEO apart from the crowd would be to set up schema on your pages. Essentially Schema is an option for you to explain to Google in more detail what information is on your page. 
There are many different options from products, reviews to local business options. This can then be formatted by Google and packaged to the user in a friendly snippet on Google search. 
The reason why Schema is so good is because it allows your page to be featured even if it doesn't rank #1 on Google. This results in more clicks and traffic to your site. 
So in conclusion, schema is a fantastic way to explain to Google what information you are displaying and showcasing it on Google in different features. Schema is a small area that makes up SEO but it's important nonetheless.
Yes, I did actually keep this one seperate to try and express the importance I feel towards link building 😆. But seriously, although part of off-page SEO I really believe link building should be 50% or more of your SEO strategy. 
Put it this way, I know link specialists who can build out white hat links to sites alone, without adding content and make their site blow up with traffic. 
I would even argue that you could build links to a new site and get it ranking way quicker than creating a site with heaps of content. 
Link building is such a crucial part of what SEO is.
My Best Advice For Someone Looking To Start Optimising Their SEO Results…
Begin with blogs. 
Back up with link building. 
It's a super straightforward strategy and the reason why it reaches so much success is because it targets the two biggest ranking factors of Google which are links and content. 
My best advice is to do some research into finding some topics people are searching about in your industry and write the best article ever on those topics. 
Once you've got that article written and published, now it's time to begin promoting it to build some links out. Remember, it's suggested you should be spending 20% of time creating your content and 80% of time promoting it. 
You're going to need a tool for outreach to potential link prospects and of course your content is going to need to be killer to entice webmasters to link.
Overall, there is still a chance in a low competition industry that you can rank with no links however from my experience it's more like a 1/10 chance (just my opinion based on a brand new site) so you'd have to create 10 articles for 1 to rank #1.
Wow. How the hell do we conclude all of that? 😆
I guess let's summarise what SEO is really? 
SEO is the optimisation of your website and pages to increase their visibility across search engine platforms. SEO is made up of many different factors like we mentioned above; On and off page optimisation, keyword research and content quality and of course my favourite backlinks and referring domain. 
Overall, SEO can be done by anyone, but for genuine results over the quickest time frame it requires specialist expert work. 
SEO can give businesses and websites a huge competitive edge and a dominant market share when done successfully leading towards a high return on investment and long lasting business growth. 
On the other hand, SEO is time consuming and requires a lot of consistent work to become highly profitable so I'd suggest investing in SEO when you are already established or have a large capital investment. 
Again, this is just my experience from the years of working doing my own SEO and therefore, I'd love to hear your thoughts in the comments below! 😁